'Tween Deck: Computer & Data Services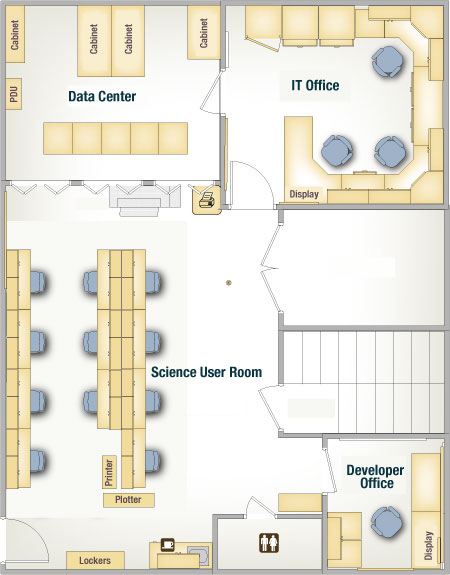 Download Main, Tween, and Hold decks poster in PDF format.
Function
The lower 'Tween deck houses the Science user room, the IT office, the Application developer's office, and data storage. The Science user room is available for use by the scientific and technical staff. The Computer specialists are responsible for the computer network on the ship, data storage and backup, and assisting the scientists with their computer needs. The Application Developers assist with the collection and archiving of scientific data.
Infrastructure
High-capacity data servers and ~7 TB storage system
Wireless network available in laboratory areas
Network connections available throughout ship
Digital asset management system
Over 20 Mac and ~50 Windows general use workstations
Over 20 Windows instrument hosts
Printers throughout labs and in conference and study rooms
Large format plotter and copy machines
Video distribution system
Laboratory Information Management System (LIMS)
Janus relational database
Virtual Tour
Computer User Room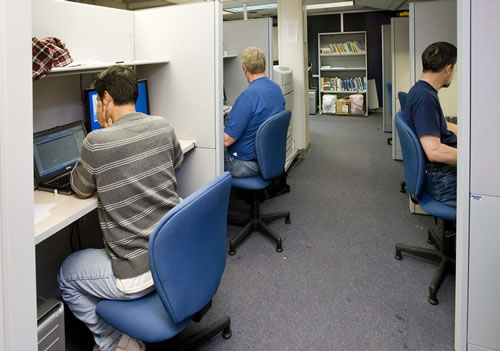 Computer User Room panorama (Quicktime VR). Click and drag to pan around. Use the Shift and Control keys to zoom in and out.


Marine Computer Specialist Office